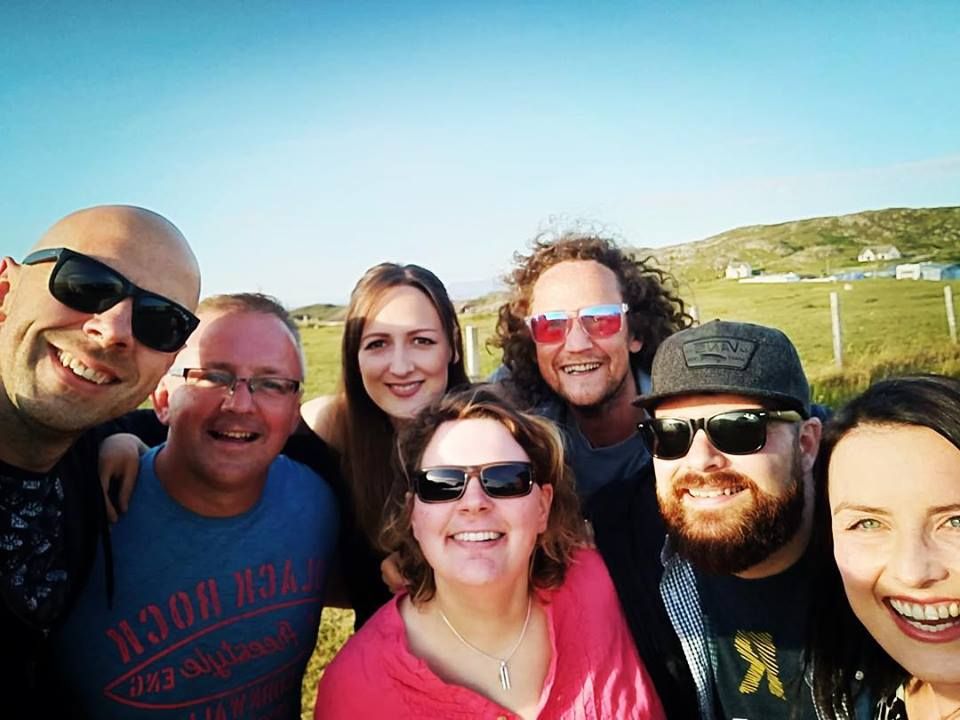 It has been quite a year and we are thrilled that so many of you have joined us as we celebrate 20 years. 
Opening the year at Celtic Connections and welcoming back old members was a true highlight, huge thanks to Donald Shaw for the invitation and of course the gang; Iain McFarlane, Allan Henderson, Aidan O'Rourke, Duncan Chisholm, Catriona Macdonald, Andy Thorburn & Marc Clement - what a lineup, we'll have to do that again one day! 
In true Blazers style, we couldn't stop at one party….Oban Live, Eden Festival, HebCelt, Cambridge Music Festival. Assnyt & Frome  - Thank you ALL for being part of the story - you, the tickets buyers and of course the festival organisers behind the scenes, it has been so memorable and we have loved every minute. 
As the summer season continues we are about to embark on probably one of the most exciting collaborations. A one-off series of concerts in Scotland where we will be joined by the one and only Karen Matheson 
Songs and tunes, old and new  - join us as we take a trip down memory lane along side the stunning vocals of one of the jewels in Scotland's crown.
24th  25th - The Queens Hall, Edinburgh
29th - Eden Court, Inverness
30th - The Beach Ballroom, Aberdeen
31st - The Albert Halls, Stirling
September
1st - Concert Hall, Perth
2nd - The Old Fruitmarket, Glasgow
www.blazinfiddles.com/gigs for tickets